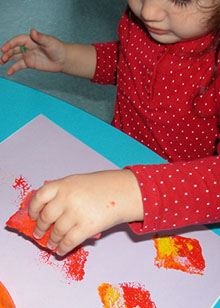 Each activity and exercise is tied to specific learning objectives which promote communication / language development, cognitive skills, creativity and physical ability as well as personal and social skills.

At the end of every month, each child has a take-home folder, showcasing your child's various art activities and learning exercises.

A variety of activities are done every day: discussion circle time, story time, art time, outdoor play, music time, gym time, lab and discovery time etc...


WE SIMPLY CARE.